HISTOIRE DU FADO (FADO STORIES)
HISTOIRE DU FADO (FADO STORIES)
The word Fado, meaning "destiny", comes from the Latin Fatum. The Fado genre first appeared in the first quarter of the 19th century.
In 2011, UNESCO included Fado in its list of intangible cultural heritage.
Lisbon Fado has become part of urban culture and a symbol for the city and the whole nation.
It can be traced back to the heyday of Portuguese seamanship, when sailors sang about the pain of being far from home.
It stems from the core of the Portuguese soul, voicing the celebrated Saudade of the departed traveller.
The main themes are unrequited love, deep nostalgia, daily life and conquest.
The Coimbra fado, originally sung only by male students, focuses on life's chance encounters, be they fortunate or less so.
All the themes are a source of endless inspiration. As a musical genre Fado makes no distinction between professional and amateur singers. A Fado singer is known as a vadio (vagabond) who invites himself or herself into restaurants. A shawl, a Portuguese guitar and emotion to spare are the classic ingredients of the Fado that Amalia Rodrigues, its most celebrated ambassadress, exported way beyond the confines of the Iberia Peninsula, reinventing the finest texts of Portuguese poetry.
For more insights, you can visit the Museu do Fado in the historic Alfama district of Lisbon.
On peut visiter le musée du fado situé dans l'Alfama, le quartier historique de Lisbonne.
TITRES JOUÉS SUR SCÈNE
CONCERTS PLAYSLIT (ligthing guidelines)
Fado Portugues/ Sea theme, J. Regio / A. Oulman 
Coimbra / Sad, A. Rodrigues / R. Ferrão
Meu Amor / Sad, J. Carlos Ary Dos Santos / A. Oulman
Aneis do meu cabelo/ Very sad, burial theme, A. Botto/ T. Machado
Nem as parades confesso /Max A.Ribeiro / F. Trindade 
La vai Lisboa / Upbeat, N. de Araújo / R. Ferrão
Tudo isto è Fado / Melancholic, A.de Nazaré / F. Carvalho
Gaivota / Sad, love and sea themes, A.O' Neill / A. Oulman
O Infante / Sad, sea theme, Dulce Pontes / Fernando Pessoa
Caçao do Mar / Sad, F. De Brito / F. Tindade
Barco Negro / Sad, love lost, V. Piratini / D.Mourao-Ferreira
Uma casa Portuguesa / Upbeat, R.Ferreira / V.M. Sequeira / A. Fonseca
Rosa branca / Upbeat
PHOTOS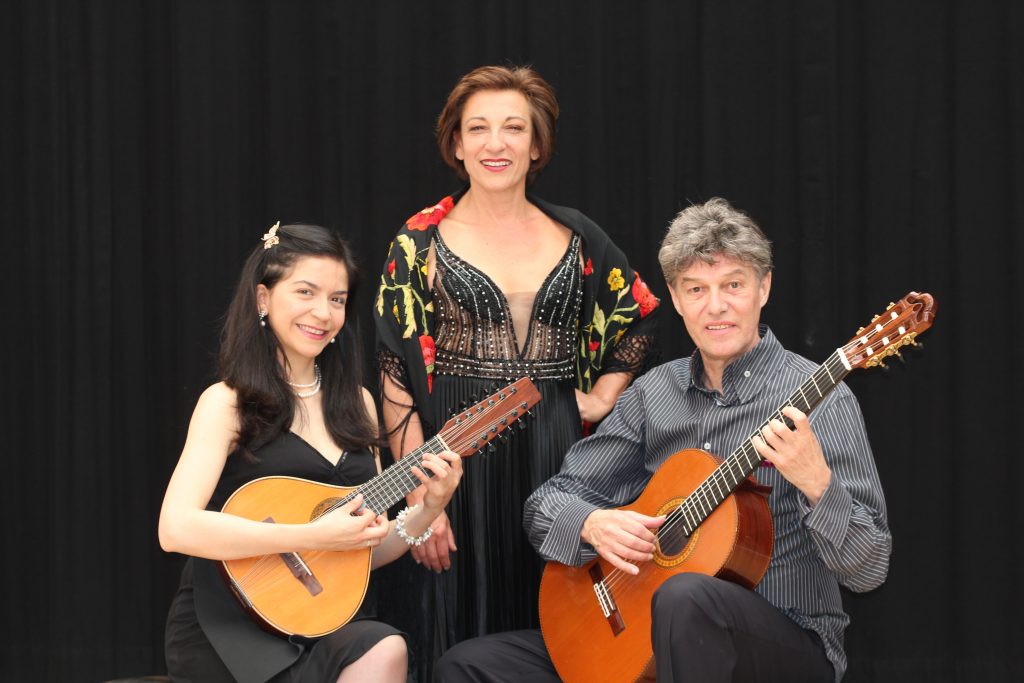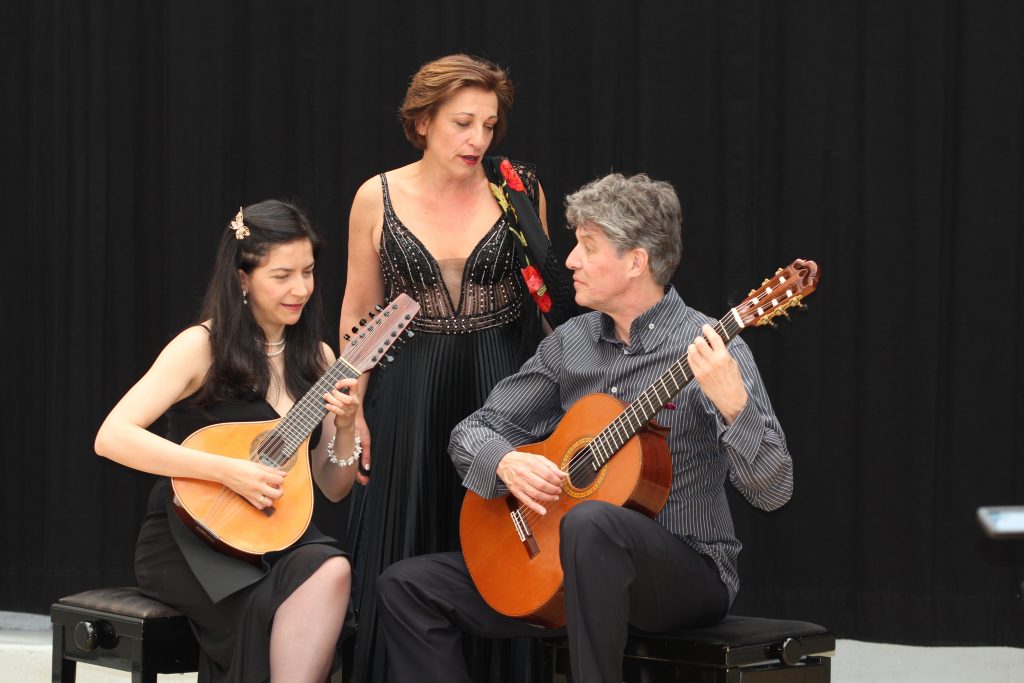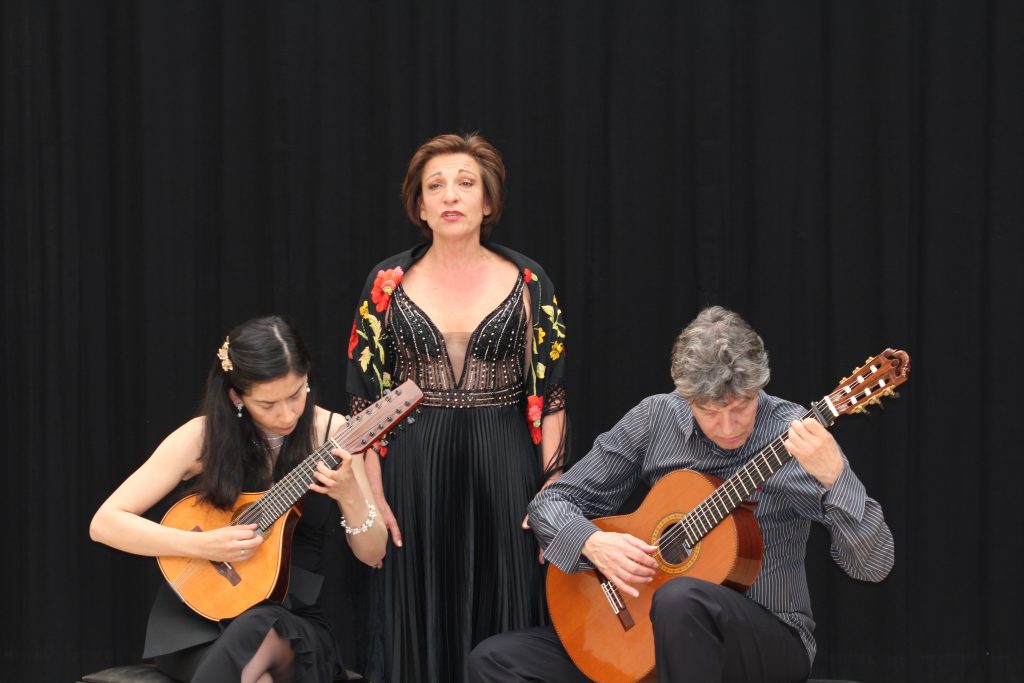 FICHE TECHNIQUE
TECHNICAL DATA

 
STAGE LAYOUT

2 music stands
2 chairs
1 small table
The singer centre stage, 1m 20/ 2 m from the front edge of the stage
The musicians 2 m from the edge of the stage 80 cm to the side of the singer in a semi-circle
1 warm colour scheme
1 cool colour scheme
No stroboscope
Sparing use of smoke
Droplights on musicians reading from sheets
SOUND
SOUND
ACOUSTIC or AMPLIFIED according to auditorium capacity
 Pour plus d'informations, vous pouvez me contacter pa
For more information, please contact me by e-mail